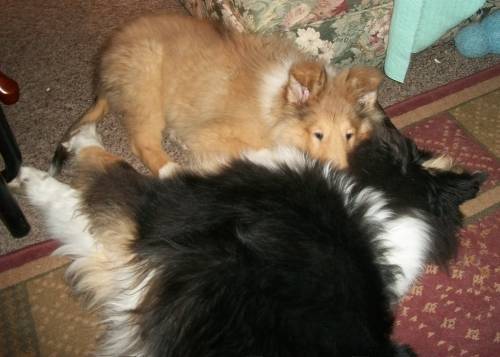 Tina is tired Buddies, Axl and Zakk
---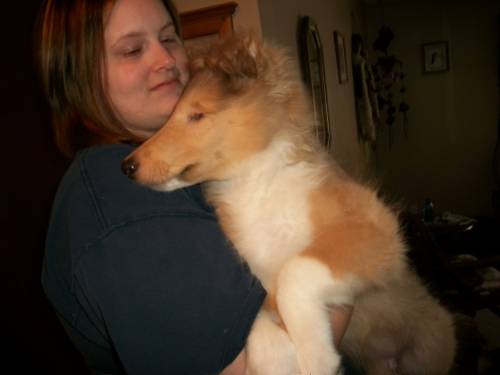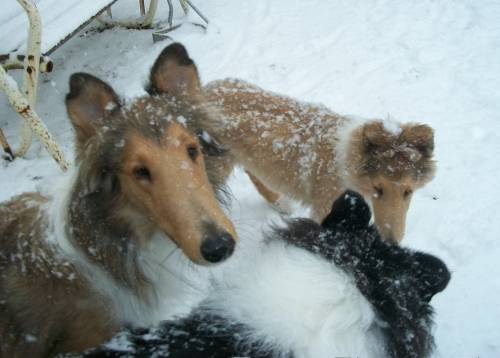 My wonderful daughter-in-law, Angie holding George. Tina, her son, Axl (sable) & Zakk (tri)
February 2011
---
My grandson, Ryan, and the 10 puppies, Dec. 2011
---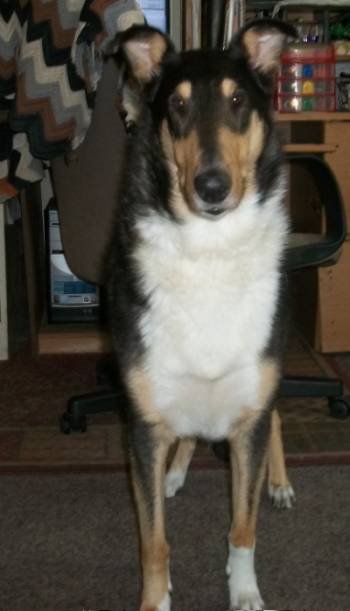 Simon, now owned by my cousin, Paul Harmsen. Left-Simon's 4th birthday!
---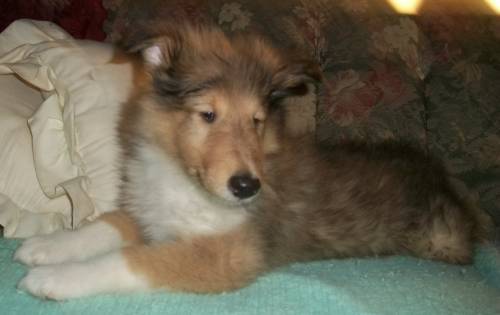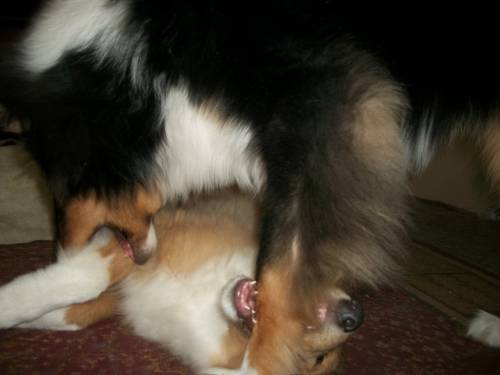 Ozzy, owned by Adrienne Niemi. Zakk and Axl wrestling.
---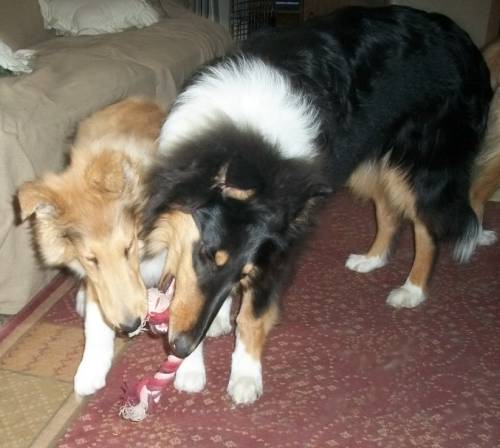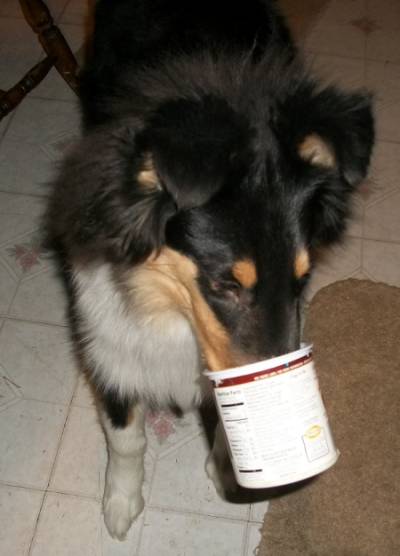 Axl and Zakk having fun. Zakk finishing the frosting
---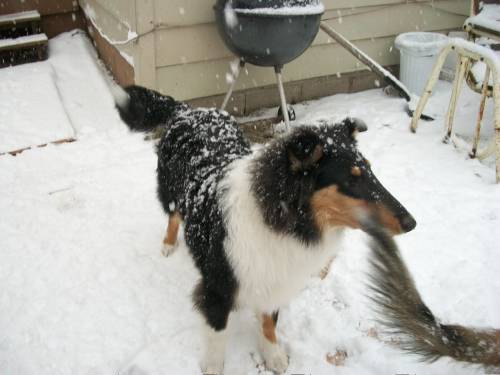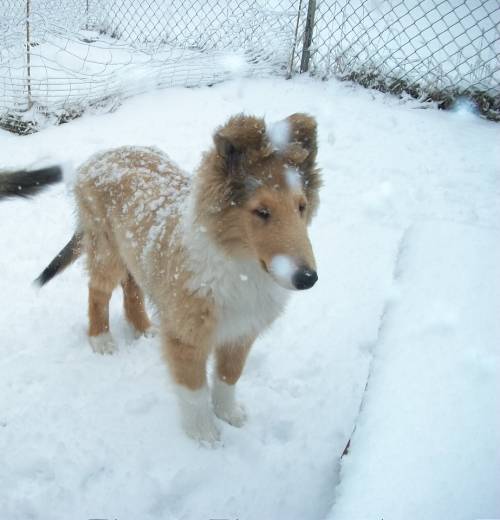 Zakk 6 months (left) and Axl 3 months. Their first winter. February 2011
---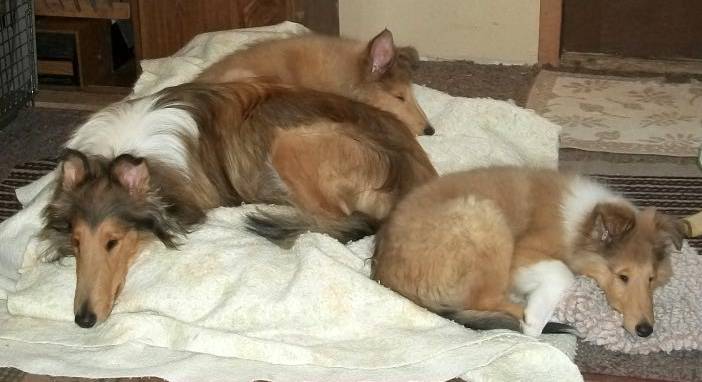 Tina with her sons, George (rear) and Axl (right)
---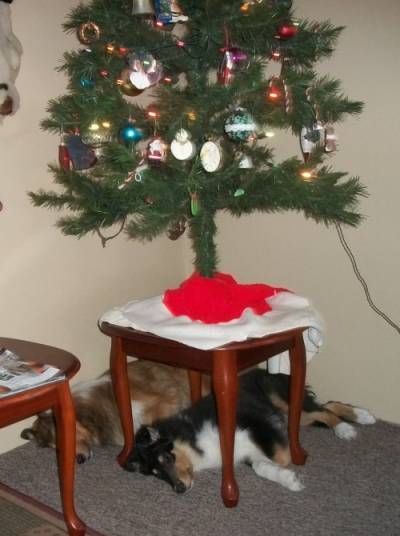 Tina and Zakk think they are Christmas presents. Dec. 2010.
---
Page updated on:
08/13/2011