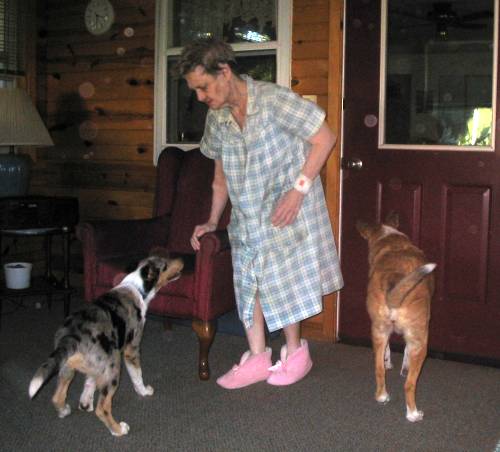 Cecilia with Vincent and Stormy

We had registered therapy dogs with Therapy Dogs International, Inc. We enjoyed going to nursing homes and facilities just as much as the dogs did. It was so joyful to see the smiles on the peoples faces when they see our dogs. Collies make wonderful therapy dogs because of their gentle, loving nature. Our dogs brought smiles and tears to the residents faces and our dogs just seemed to know who needed a little extra on some day
Our retired registered Therapy Dogs: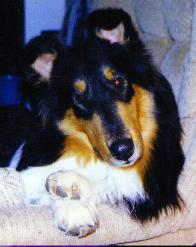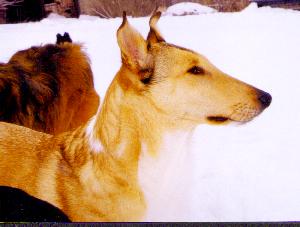 VCH CH Dunrobin Angel of Heaven CH Wild Wind On A Stormy Night
CD CGC HIC HCT TDIA SOC II BPDX CRT TT OFA CD CGC HIC HCT TDI SOC I BPDX RN TT VCX OFA ROM
Angel was our first therapy dog to complete 50 visits and receive her TDIA certificate (Therapy Dog International Active). Angel received her Social Dog II through the AWCA by doing 75 visits.
Stormy has done over 50 visits and received her Social Dog I through the AWCA.

Bit O' Heaven Bark At The Moon CGC HIC HCT VC
Ozzy isn't quite a registered Therapy Dog but he passed his CGC (canine good citizen) title in spring 2001. Ozzy also makes a wonderful therapy dog, he is sweet and loving and his favorite thing is to be petted and loved.

We also start out taking young pups to facilities at about 8-10 weeks and it helps socialize the pups and the residents get to see a cute little puppy and have it sit on their lap.

The top photo and photos below were taken on August 16th, 2006 at an Assisted Living Home that I used to visit once a month. Vincent (blue smooth) is 3 months old in the photos and this was his first visit. He went with his great grandmother, Stormy (10 yrs) who was a registered therapy dog.
Jerry with Vincent Lyle with Vincent and Stormy

Catherine with Stormy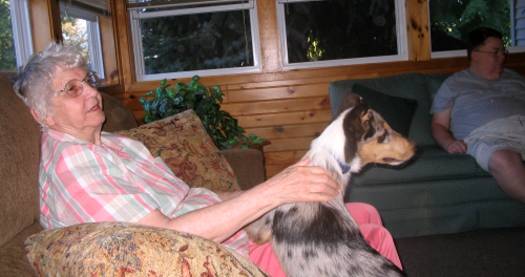 Catherine with Vincent, Jerry in background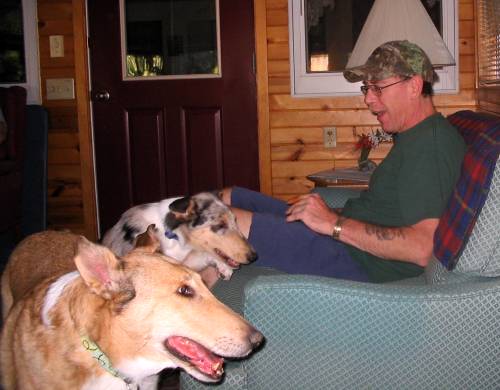 Jeff with Vincent and Stormy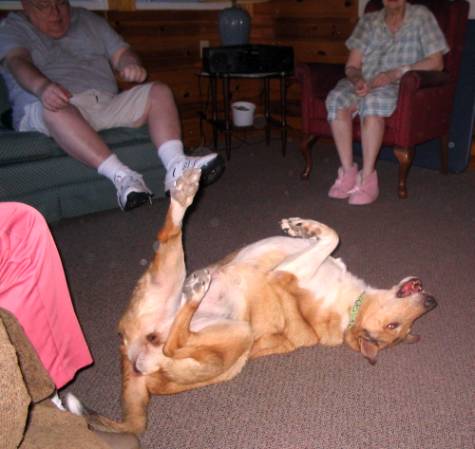 Stormy showing off at her therapy visit

Therapy Dogs International, Inc.
Page updated on:
02/28/2011